2020 Porsche 718-Cayman-GT4
The 2020 Porsche 718 Cayman for sale at Porsche Pittsburgh in Pennsylvania - near North Hills, Canonsburg, Greensburg, Venetia, Hampton, South Fayette, Robinson Township, Pine Richland, Collier, Gibsonia, Valencia, Treesdale, Nevillewood, North Park, Fox Chapel, and the North Allegheny School District - boasts a retooled engine for more thrilling performance. The standard 718 Cayman trim has a 2.0L turbocharged boxer 4-cylinder that now produces 300hp/280 lb.-ft. of torque and can go from 0-60 mph in as fast as 4.5 seconds1. Meanwhile the 718 Cayman S is powered by a 2.5L turbocharged boxer 4-cylinder that now generates 350hp/309 lb.-ft. of torque and accelerates from 0-60 mph in as fast as 4.0 seconds1. The 2020 Porsche 718's exterior is built for aerodynamic aesthetics, a simple but elegant profile that begs to be seen - not hidden away in a garage. The interior is designed for the performance-focused driver with its center console that rises up for minimal effort to reach gear shifter and the straightforward placement of function buttons. You can also make the cabin a reflection of your own personal style with all-new trim materials in rich colors.
Right now is the best time to buy a new Porsche! Our 2020 models are here and new auto loan rates are better than ever. Take a test drive at Porsche Pittsburgh, located at 4627 Baum Blvd, Pittsburgh, PA 15213, and drive home the 2020 Porsche 718 Cayman you've been dreaming about!
1 With Sport Chrono Package (PDK Automatic)
DESIGN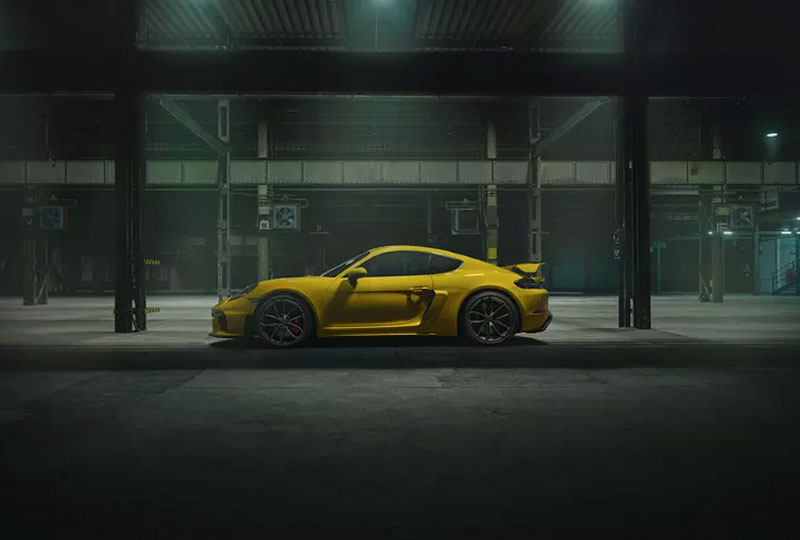 The aerodynamics concept of the new 718 Cayman GT4 has been honed once more. Starting with the front fascia. Its clearly defined form with the typical Porsche sweepback gives the headwind an explicit direction and a clear purpose: to produce optimum tire contact pressure.
The highly distinctive front spoiler lip with an additional spoiler in front of the wheel arches provides aerodynamic downforce on the front axle. The central air intake in the front apron also optimizes the aerodynamics and channels the air stream up through the air outlet in front of the front lid. Even the underside of the front spoiler lip has been aerodynamically optimized. Here, a special profile - similar to the surface of a golf ball - ensures as little drag as possible.
PERFORMANCE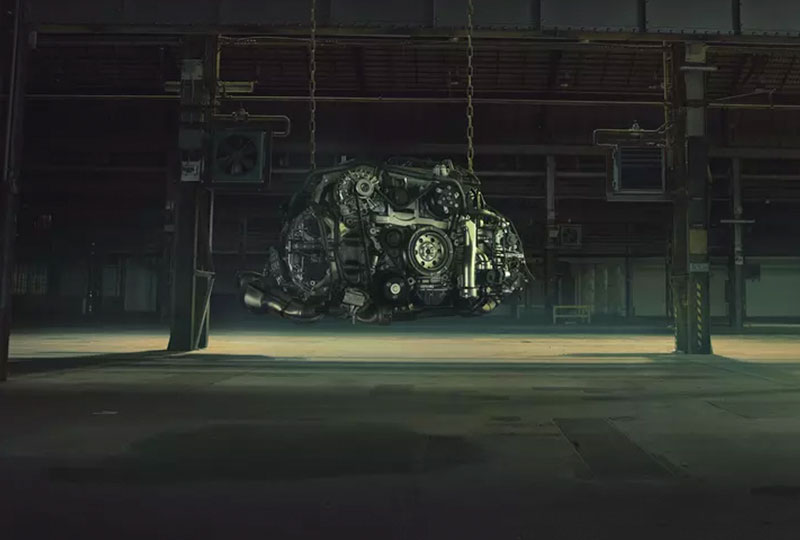 Horizontally opposed engine, naturally aspirated, positioned centrally. 4.0-liter displacement. Six cylinders. 414 hp. Sounds crazy. It is.
The sound of the new 718 Cayman GT4. Thanks to the new precise sport exhaust system with its two clearly separated black tailpipes left and right of the rear diffuser. For an even more powerful sports car sound at the press of a button.
TECHNOLOGY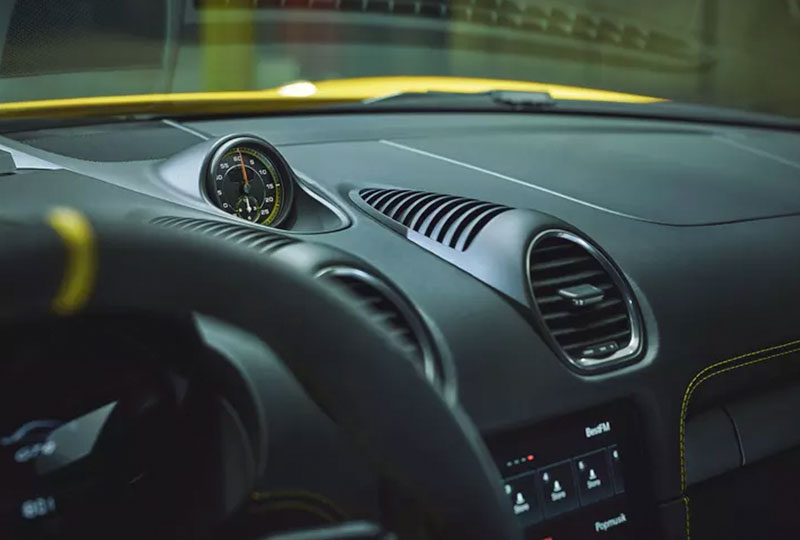 The new Porsche Track Precision app
In conjunction with Porsche Communication Management (PCM) and navigation module including Porsche Connect, the new Porsche Track Precision app enables you to measure and evaluate your performance in even greater detail. The app's user interface has been completely redesigned - and is now even easier and more intuitive to operate. The app enables your driving stats to be accurately displayed, logged and analyzed on your smartphone. Laps can be timed automatically via a GPS signal from PCM and/or manually using the switch in the optional Chrono Package and compared on your smartphone.
SAFETY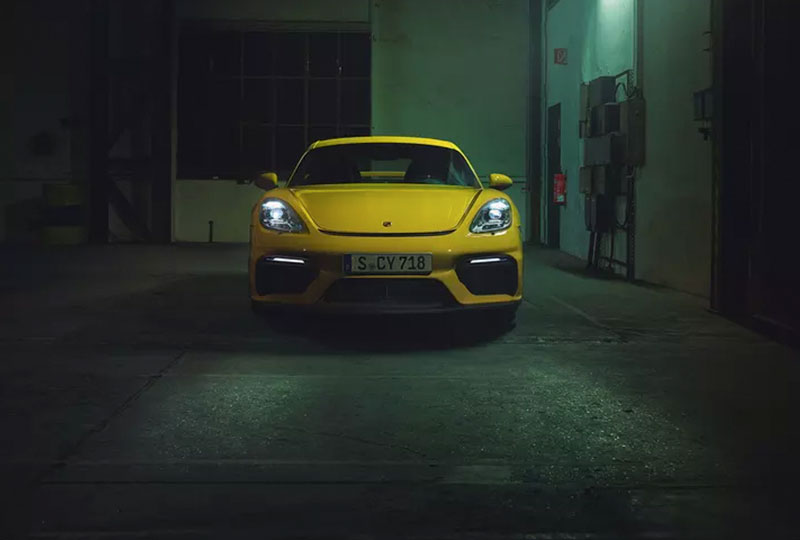 The new 718 Cayman GT4 shows maximum performance, not only when sprinting from 0 to 60 or more, but also when slowing back down to 0. This is provided by six-piston aluminum monobloc fixed calipers at the front and four piston units at the rear with red finish. For greater inherent stability and faster response when applying and releasing the brake, even under extreme loads. The composite brake discs at the front and the rear have a diameter of 380mm and are cross-drilled and internally vented - powerful braking even in adverse weather conditions.
The brakes also have efficient ventilation and cooling for high stability. This is ensured by distinctive cooling channels, as well as brake air spoilers and air guide.