2020 Porsche Panamera E-Hybrid
The 2020 Porsche Panamera E-Hybrid for sale at Porsche Pittsburgh in Pennsylvania - near North Hills, Canonsburg, Greensburg, Venetia, Hampton, South Fayette, Robinson Township, Pine Richland, Collier, Gibsonia, Valencia, Treesdale, Nevillewood, North Park, Fox Chapel, and the North Allegheny School District - offers unparalleled performance and efficiency. The standard 3.0L twin-turbocharged V6 plus electric motor produces a robust 457 net hp and 516 lb.-ft. of torque while achieving a combined mileage max of 51 mpge1. Meanwhile the Turbo S trims (Turbo S, Turbo S Sport Turismo, Turbo S Executive) possess a 4.0L twin-turbocharged V8 plus electric motor that generates an amazing 677 hp and 626 lb.-ft. of torque and can go up to 48 mpge1. Both engines come paired with a new, 8-speed Porsche Doppelkupplung, featuring short ratios for the first 6 gears and long ones for the gears 7 and 8 so that the engine can maintain low revolutions at high speeds for maximum efficiency. Meanwhile, you'll feel like a captain ready to take flight in the 2020 Porsche Panamera E-Hybrid's restyled interior. The Porsche Advanced Cockpit features touch-sensitive buttons grouped and placed in locations that are within reach and feel natural for an optimum driving experience.
Right now is the best time to buy a new Porsche! Our 2020 models are here and new auto loan rates are better than ever. Take a test drive at Porsche Pittsburgh, located at 4627 Baum Blvd, Pittsburgh, PA 15213, and drive home the 2020 Porsche Panamera E-Hybrid you've been dreaming about!
1 EPA estimate. Actual mileage may vary.
DESIGN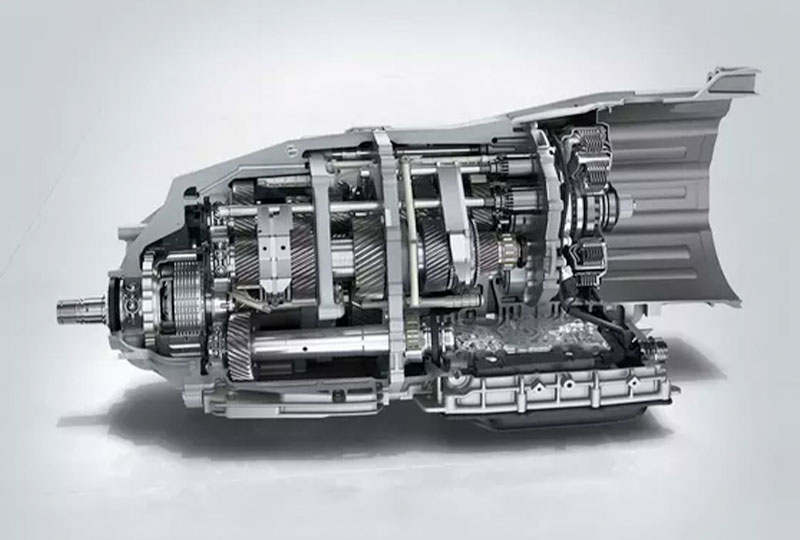 New 8-speed Porsche Doppelkupplung (PDK)
Getting more power from an engine is worthwhile only when you know where it needs to go. And how quickly and effectively. The latest Panamera models are therefore equipped with a newly developed 8-speed Porsche Doppelkupplung (PDK), which translates the tremendous drive force of the respective engine into the acceleration expected of a sports car. Gears 1 to 6 have a sports ratio and top speed is reached in 6th gear. 7th and 8th gear have a long ratio, which helps to keep engine revs low even at high road speeds - for efficient and comfortable driving over long distances. The precise gearshifts take place in milliseconds with no discernible interruption in the flow of power - as you would expect of a sports car.
PERFORMANCE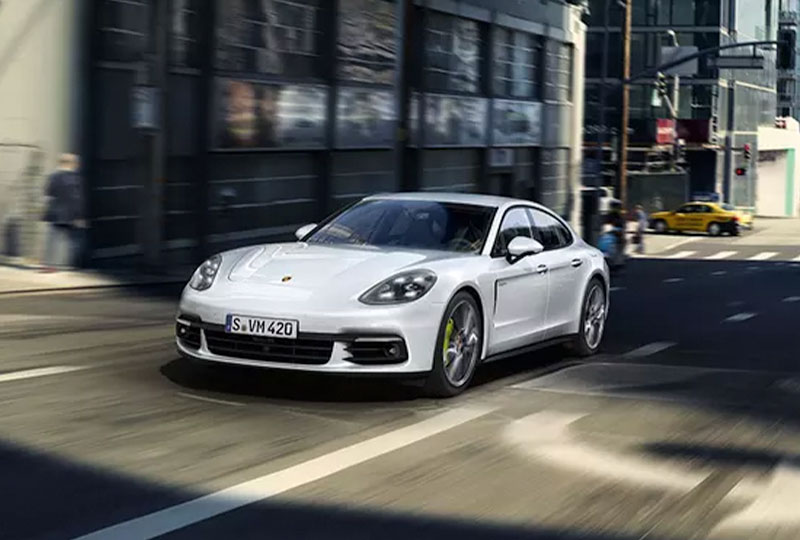 The new Panamera 4 E-Hybrid will change your view of hybrid technology. And your everyday life. With 462 hp of pure Sports Car performance - and fuel economy that will impress . This is more than just a courageous step. It is a giant leap into the future. The combination of combustion engine and electric machine is crucial for this peak performance. The combustion engine builds up power and torque as engine speed increases. The maximum torque of the electric machine is available immediately. As a result, consistently high overall torque and dynamic responsiveness are available over an extremely wide rpm range. And your adrenalin also reaches a new maximum level.
TECHNOLOGY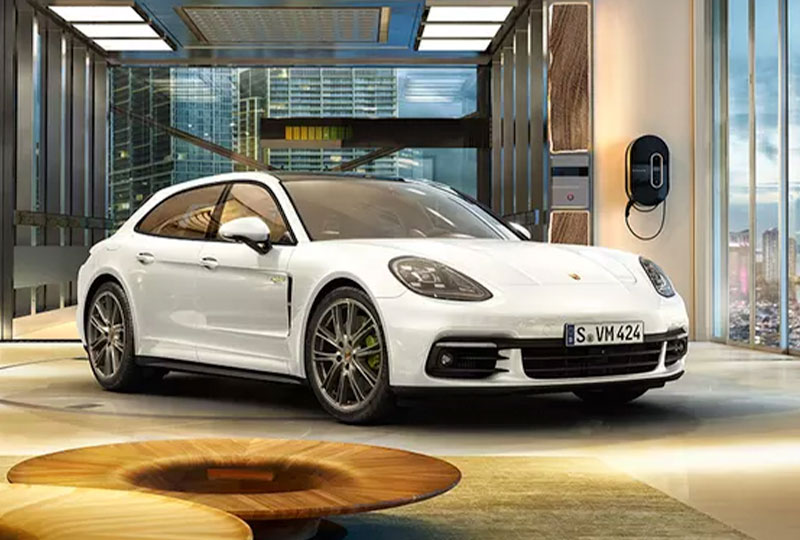 Porsche E-Performance
Porsche E-Performance is everything that you expect from a Porsche. And more. It is goose bumps. G-forces. Adrenalin. Because we are not satisfied with merely boosting efficiency when we can take performance and driving pleasure to the limits at the same time. There is a good reason why all of our experience and successes in motor sports have a major influence on development. The core of Porsche E-Performance is the vehicle. Our plug-in hybrid technology therefore has to meet two strict requirements. Firstly, it must drastically reduce fuel consumption and emissions. Secondly, it must deliver an experience that pushes the driver firmly back into the seat. Which is precisely the right place to be in a Porsche>. It takes courage to try out something new.
SAFETY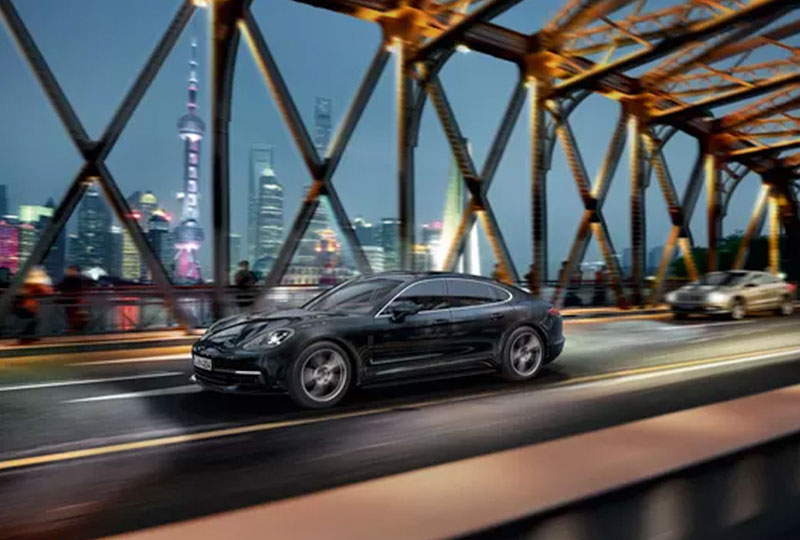 Porsche Traction Management (PTM)
The multi-plate clutch regulates the distribution of drive force between the rear axle and the front axle. Driving conditions are constantly monitored, enabling the system to respond to a variety of situations. Sensors check, among other variables, the rotation speeds of all four wheels, the longitudinal and lateral acceleration of the vehicle, and the steering angle. If the rear wheels threaten to spin under acceleration, a greater proportion of drive force is distributed to the front by a more powerful engagement of the multi-plate clutch.